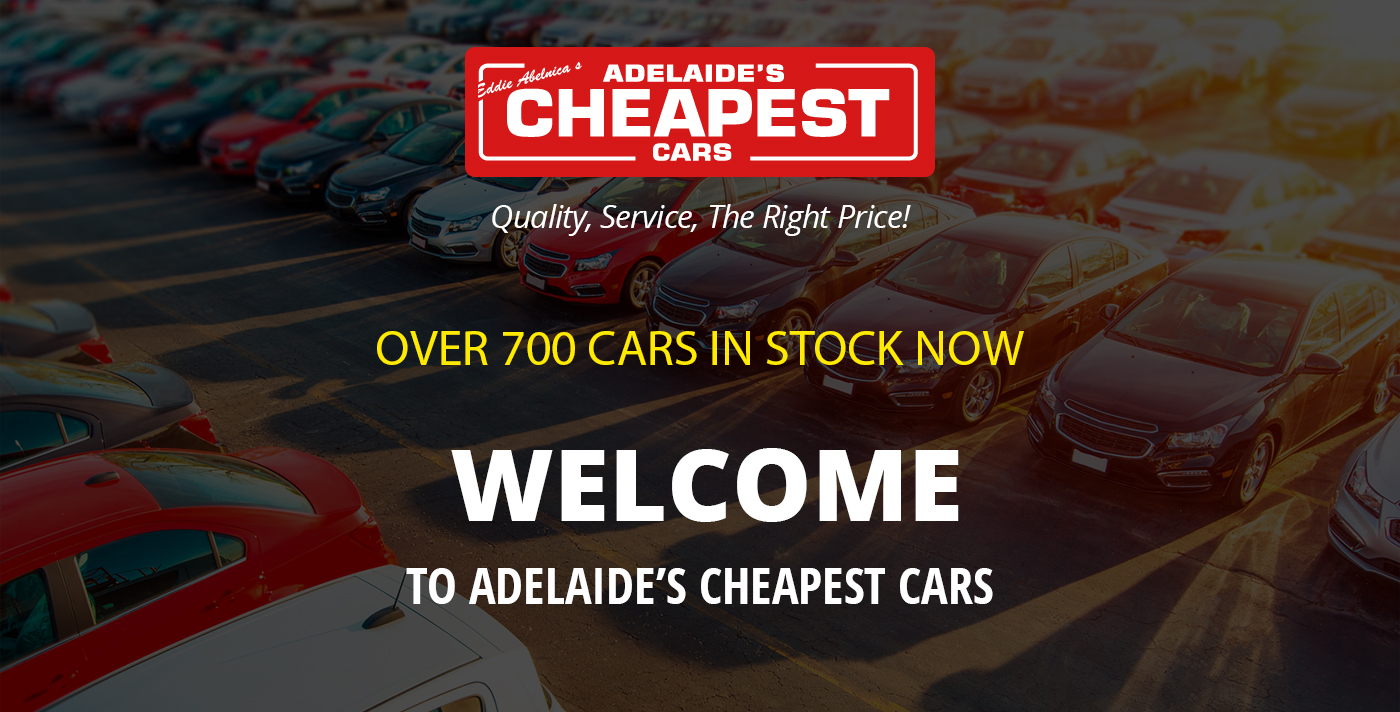 Great Deals with Adelaide's
#1 Used Car Online Superstore
Are you looking for a quality used car?
Look no further than Adelaide's Cheapest Cars Online, South Australia's online portal to some of the best, most competitively priced used cars in Australia.
At Adelaide's Cheapest Cars, expect to find unbeatable deals and stellar service on a massive range of quality used cars for sale right on this website.
Hundreds of cars
to choose from
Browse hundreds of cars from our car stock system.  We update it almost every day with new stock.
Choose from most makes and models including the names you know and trust: Holden, Nissan, Toyota, Ford, Kia, Mitsubishi, BMW, Volkswagen and more.
Looking for something a little bit more than a car? Not to worry, Adelaide's Cheapest Cars carries a range of sedans, wagons, sports and luxury vehicles, commercials, utes, vans and SUVs as well.
With so much variety to find online, there's no doubt that your dream car is only a click away.
Free for
browsing 24/7
Thanks to our online model, technically we never close for business. Browse through quality used cars 7 days a week, and secure your purchase between 8:30AM and 4:30PM Monday to Friday.
Call us when you've found the car you like. Our dedicated team will make buying your new car a breeze.
And our prices? Well…they can't be beaten!
Providing you with
Adelaide's Cheapest Cars
With up to 1,000 quality used vehicles to choose from, we're sure you'll find what you're looking for at Adelaide's Cheapest Cars.
We purchase all of our stock in large volumes from our Australian sourced suppliers. We have a specialised team of professional buyers, who hunt for the best deals all over Australia.
And because Adelaide's Cheapest Cars is an online web portal, we can save on fixed costs. It means our competitors cannot dream of matching our cheap prices.
We have truly cut the fat out of the price by adopting an online model, much the same as Amazon or iTunes.  This means lower prices for you.
Adelaide's Cheapest Cars can also provide car loan auto finance packages – and in many cases, these packages are often much better than what the banks offer.
We encourage our customers to price check with your local Adelaide car dealers.
We're confident you will discover that our cheap prices make Adelaide's Cheapest Cars the internet's number #1 place to buy your next quality used car and car loan finance package.
We give you our
seal of approval
Our cars are delivered to you with our seal of approval.
Certified mechanics test all cars for prior structural damage. They also inspect each car and their service histories before they are accepted onto our site.
This ensures that you know that you getting the best price, and a high quality vehicle.
Our employee base is dedicated to providing the best service, lowest prices and the highest quality used cars in Australia.
Contact us to see how we can get you into your next vehicle today!
View our current cars in stock
---
* Delivery price excludes SUVs, vans and utes. Please call us to confirm delivery prices.
Delivery
$345.00
Delivery to Adelaide